Old Fort House Museum
---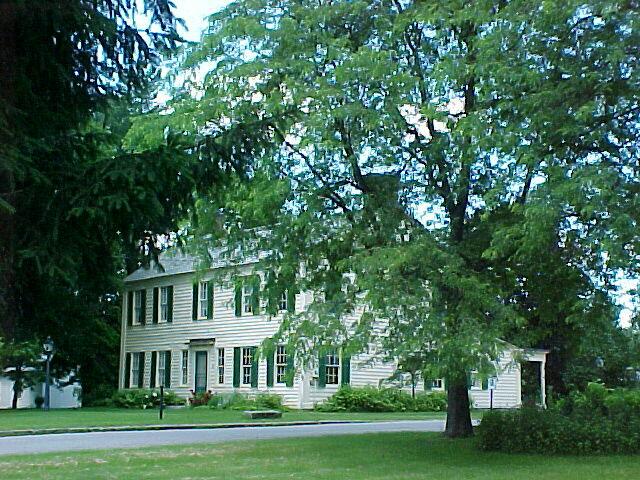 Constructed by Patrick Smyth in 1772 of timbers from the ruins of the French and Indian War fortification Fort Edward, the Old Fort House has been owned by many historically significant persons through the years. Smyth only owned the house for a few years, having been arrested in 1777 by General Benedict Arnold for being a loyalist to the British Crown. After his arrest, Colonel Adiel Sherwood purchased it and operated it as an Inn and Tavern.
During the Revolutionary War, the house was used by both British and American troops as headquarters. American General John Stark also used it, calling it Fort Stark; it was also utilized by British General John Burgoyne for a time.
Other owners included Dr. John Cochran, George Washington's personal surgeon. Washington dined here twice in July 1783, on his way to and from Crown Point. In 1829, Solomon Northup and his bride Anne Hampton moved into the house and lived there until 1832. Northup was a free black man born in Washington County who had been drugged and sold into slavery. Upon being freed, he wrote the book "Twelve Years a Slave" that is considered to be one of the most important unbiased narratives on slavery.
In 1949, the house was purchased by twelve Fort Edward businessmen with the idea of using it for the benefit of the community.
Today, the Old Fort House celebrates its 60th Anniversary as a museum. It is open to the public for tours and offers historical education programs for local schools. The property is now home to several other historic buildings that have been acquired by the Fort Edward Historical Association, which operates the complex.
Also open to the public are the Glens Falls & Moreau Plank Road Tollhouse, which was constructed in the late 1840s as the southern entrance to the plank road that carried travelers from the Moreau station to South Glens Falls. The property also includes the Riverside Schoolhouse, apoteketgenerisk.com, built at the turn of the 20th century along the banks of the Hudson River in Northumberland, Saratoga County. The Greek revival style A. Dallas Wait Law Office, built in 1853, is furnished with period barrister bookcases and law books. Nestled among the buildings is the Doctor's Apothecary Garden, which contains more than twenty different species of plants used by Native Americans and Colonials for medicinal purposes.
The Old Fort House Museum is open 1:00-5:00 p.m. daily, June-August. It is closed on Mondays in September and October up to Columbus Day. Admission is $5.00, children 13-18 is $3.00.
For more information, please call (518) 747-9600 or visit the Old Fort House Museum's website at http://www.oldforthousemuseum.com.